CHALLENGE OCEAN is a yacht charter company with 21 m monohulls and 22.50 m racing maxi catamaran. Designed for offshore sailing, they are available for sailing from Lorient in South Brittany and in major harbours in France, so as abroad.

All year round, according to programs, these exceptional boats sail in the Atlantic Ocean, North Sea and Caribbean Islands…

TRAINING, SAILING, TRAVELING… Charter, corporate, seminar, delivery, transat, regatta, race, training course… Choose your own way to navigate !

We also own a fleet of 8 One Design 25′ Catamarans (that means they're all similar). For more than 10 years, they have been used for the Clairefontaine Trophy, an annual sailing race sponsored by Clairefontaine, where 8 champions battled for 3 days, from long distance treck to regattas.
CHALLENGE O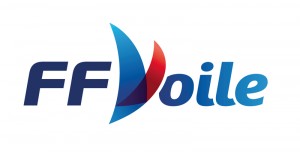 CHALLENGE OCEAN is affiliated to FFVoile, the French Sailing Association, so that we can deliver French Certificates of Competence and Sailing Passport. Formal training courses are not compulsory in order to achieve a Certificate of Competence. Instead, provided that you have sufficient experience and seatime, you can put yourself forward for an exam to test your skills and knowledge.
Our skippers and crews all have Capitaine 200 Certificate (Yacht Master) and Brevet d'Etat (Coastal Skipper).

HEAD OFFICE
CHALLENGE OCEAN
Base de Sous-Marins Lorient La Base
Bâtiment Celtic Submarine
1, rue d'Estiennes d'Orves – F 56100 Lorient
Tél +33 (0)2 97 35 00 30 – Fax +33 (0)2 97 35 00 31
Created August 2004 – CEO Valdo DHOYER
Siret 478 183 171 00030 – SARL au capital de 20 600 €
TVA intracommunautaire FR35478183171